Muay Thai  มวยไทย
Thai Boxing (Adults and Kids Classes)
Muay Thai made our gym famous. Chute Boxe was also the very first Muay Thai Gym to defeat the famous Grapplers  in Brazil on the old school NO RULES Vale Tudo Events.
Muay Thai is also known as the most efficient Striking Fight Sport and it is a powerful self defense tool also the favorite of the Pro MMA fighters.

Muay Thai is a martial art from Thailand that uses stand-up striking along with various clinching techniques. Muay Thai is the most powerful striking martial art and it is very popular inside the MMA community and  a high intensity and fun workout for those looking for a better cardio, lean body and health life style.
Muay Thai is referred to as the "Art of Eight Limbs" or the "Science of Eight Limbs" because it makes use of punches, kicks, elbows and knee strikes, thus using eight "points of contact", as opposed to "two points" (fists) in boxing and "four points" (hands and feet) used in other more regulated and combat sports, such as Karate or kickboxing. A practitioner of Muay Thai is known by his striking power and mental toughness.

André Quiles grew up at the Best MMA Striking (Muay Thai) gym in Brazil. The legendary CHUTE BOXE BRAZIL and since 1988 Andre Quiles have been a CHUTE BOXE Muay Thai Fighter and also one of the main coaches. Graduated by the first Chute Boxe bloodline.
Muay Thai classes are knowing for building and amazing cardio. The basic skills of Muay Thai are the used throughout the discipline, from the novice level to the advanced level. Muay Thai became very popular among kids and women because of the discipline and amazing calorie expenditure.
Don't wait! Contact us and schedule your group class, private class or seminar (or if you are a instructor, enjoy our FAMILY by affiliating your gym to our team).
Come join our FAMILY!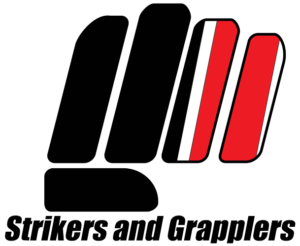 CHUTE BOXE ACADEMY MUAY THAI FIGHTERS