CHUTE BOXE ACADEMY ANDRE QUILES | SIERRA VISTA – ARIZONA
We have regular firearms classes, gun related events and workshops. From advanced to beginners and Conceal Weapons Permit. Contact Us to find out which one is our next class.
Home Defense and Shotgun Tactics
JUNE 3rd 2017  8 am at the Sierra Vista Range off Hwy 90 (
Limited to 15 Students) 

SAVE YOUR SPOT AT CHUTE BOXE ACADEMY!
Home Defense and Shotgun Tactics course will instruct participants how to avoid a home invasion and primarily
how to effectively use combat shotgun techniques to defend home and loved ones against criminal intrusion.
Price
1 Hr. Home Defense $50 OR 5 Hr. Defensive Shotgun $95
PACKAGE DEAL FOR BOTH $125
Home Defense 1Hr. (Classroom at the range) 
How to Prevent Intrusion
Threat Assessment
Personal Defense
Shotgun Tactics 5Hrs. (Range)
Firearm Safety
Shotgun Applications
Weapon Manipulation
Ammunition selection
Administrative loading and unloading
Shooting Fundamentals
Shooting positions/Scanning
Multiple Threat
Engaging while Moving
Combat Reloads
Malfunction Drills
CQB and Indoor Considerations
Patterning and effective distances
MATERIALS AND REQUIREMENTS
Registration form and Liability waiver must be completely filled out prior to class. Each student should bring their personal shotgun(s) 12ga. or 20ga. A minimum of 100 rounds light bird shot/trap loads, 25 rounds buckshot 00 or 000, and 5 slugs should be brought to the range. This class will be limited to 15 students.
Required items:
Shotgun (If you don't have a Shotgun please let us know and Shadow Valley Weapons will rent you one)
Ear and Eye protection
Heavy belt
Dump Pouch or Shot Shell Pouch
Ammunition 100trap/25buck/5slug
Camp/Folding chair
Lunch Water and snacks
Sunscreen and range attire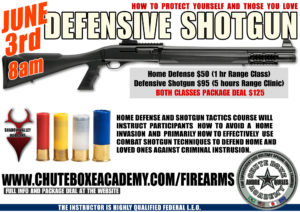 PAST CLASSES

---