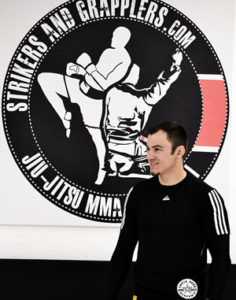 Master Andre Quiles is a Self Defense Specialist and was born in Piraju city Sao Paulo State, Brazil. Piraju City is the Muay Thai and MMA Capital and it's where He worked his way up until become the Main MMA and Muay Thai head coach at the World Famous Academia Chute Boxe Brazil and Jiu-Jitsu at Gracie Sao Paulo.
BJJ Black Belt Brazilian Jiu-Jitsu. Professor Quiles trained with names like Leandro and Leo Vieira, Ryan and Ralph Gracie, Nino Schembri and the Chute Boxe Stars Anderson Silva, Wanderley Silva, Cyborg, Mauricio Shogun and Murilo Ninja among many others.
Besides a world class trainer and fighter Master Quiles, who has over 2 decades of experience teaching from Special Ops to kids around the world and is known for his knowledge and ability to build Champions, has received accolades from multiple Fighting Press Media.  Master Quiles has also conducted many Training Camps in Brazil, Europe and USA and has been teaching official Chute Boxe Academy seminars.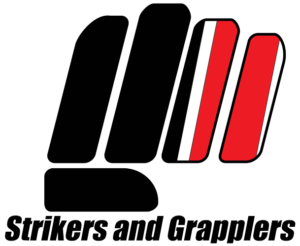 BRAZILIAN JIU-JITSU TITLES
Gi World Champion SJJIF 2013/2015/2016
No Gi World Champion SJJIF 2013/2014/2015
2nd Place Worlds Gi Open Weight 2014 SJJIF
3rd Place Open Weight No Gi Worlds 2014 SJJIF
3rd Place World No Gi Championship 2010 CBJJ/IBJJF
2nd Place World Championship 2010 CBJJE
2nd Place SP Cup 2010
2nd Place World Championship OPEN WEIGHT division 2007 CBJJE
3rd Place World Championship light weight 2007
South American Champion 2007 CBJJE
2nd Place Brazilian Nationals 2007 CBJJE
5 Times State Champion – 1995/96/97/98/99 FPJJ
7 Times Champion 2001/02/03/04/05/06/07 FESP
2nd Place National Cup 2010
Champion Best of Brazil 2000/02/03/04/05/06
Parana State Champion 2007 FPRJJ
2nd Place "State Open Class" Bauru 2002 FPJJ
3.° Place "Best of Brazil" SP 2001
Champion International SP Open 2004
3.° Place "II International SP Open " 2001
2nd Place International SP Open Absolut 2004
Champion "VII International SP Open " 2006
2nd Place "International SP Open" 1999
Champion VI State Grand Prix SP 2003 FESP
National College Champion Team Anhembi Morumbi University 2000
Champion "Seletiva Campeonato Brasileiro" RJ 2000
Champion "Copa Alfa-Barra de jiu-jitsu" RJ 2000
3.° Place open class"Copa Gracie Barra/Rio Swim
Vale Tudo/MMA Chute Boxe Team (BRA)
5 Win – 0 Loss – 0 Draw
DESAFIO DOS CAMPEÕES DE VALE TUDO
André Quiles X Rodrigo Gaspar (Clube da Luta)
DESAFIO DOS CAMPEOES VALE TUDO
Andre Quiles X Evandro Dias (Barbosa)
ATTITUDE FIGHT
André Quiles X Enzo Bertáglia (BTF)
ATTITUDE FIGHT 2
André Quiles X Ricardo Marcelino (Ricardo Presas)
ATTITUDE FIGHT 3
André Quiles X Márcio "Kick" Francisco (KB Ibitinga)
CREF Brazilian Physical Education Council, Certificated since 1995
CBJJ Brazilian Jiu-Jitsu Confederation, Certificated since 1999
IBJJF International Brazilian Jiu-Jitsu Federation since Foundation+
FPJJ Paulista Jiu-Jitsu Federation, Certificated since 1995
FESP Federation of São Paulo State of Brazilian Jiu-Jitsu, Certificated since 1999
Phorte Institute Special Class for individual with risk of cardiovascular, pulmonary, metabolic, diabetic, hyper tense, musculoskeletal issues and other anthologies
Phorte Institute Weight training and physical conditioning to the maintenance of the weight
Phorte Institute Weight Training, Understanding the Super Training
Phorte Institute Sports Nutrition and the weight loss
The Athletic Certification Training Commission – Personal Trainer Certification
ACE Integrated Fitness Training Model for Exercise Program Design
Official BJJ Certified Referee
Annual Courses CPR/First Aid (Fire Department)
USA ARMY COMBATIVES CERTIFIED
Weapons Retention Instructor (Police BRA)
Self Defense Instructor (Police BRA)
Member of Chute Boxe Professional MMA Team
Awarded By US Border Patrol for his support with "The Explorers Program"
Awarded By USA Agriculture Department by his training Camp to the Forest Service Drugs Enforcement
Awarded By The Brazilian Army By his Self Defense Program
Awarded as a Fight God by fightgods .com
Awarded a BJJ Hero by BJJ heroes .com
The official Avaré Self Defense Police Instructor
Multiple Times World Medalist
Certified Referee by the FPJJ, FESP, CBJJE, CBJJ/IBJJF, NABJJF and SJJIF
Referee of many MMA Championships
Chute Boxe Piraju BJJ Head Instructor
Chute Boxe Piraju MMA Head Instructor
Self Defense Instructor of the Anhembi Morumbi University
Instructor of São Paulo Police Department (Weapons Retention)
Guest Instructor for many PDs in multiple countries
Founder of Atitude Brazilian Fight Team, Jiu-Jitsu ABC and www.strikersandgrapplers.com .
BJJ Instructor of Gracie Norte, Gracie Taboão, Gracie Butantã, Gracie Sul and CHUTE BOXE SP